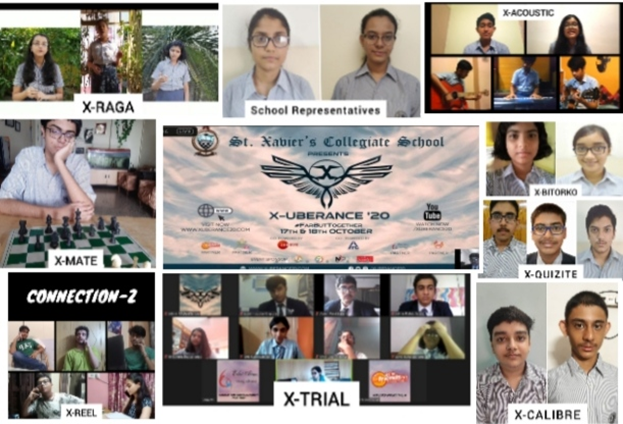 St. Xavier's Collegiate School hosted their fest X-Uberance on 17 and 18 October on a digital platform. 700 students from 17 schools of Kolkata participated in the event. As the host school aptly put it, the fest embodied the spirit of 'Far But Together'.
X- BITORKO– the participants from Garden High School were, Sheersha Banerjee((9A) and Anuratna Banerjee(9E) who bagged the 1st position. The topic for the Bengali debate was, 'মহাকাশ অনুসন্ধানে ব্যয় করা অর্থ দারিদ্র্য হ্রাস করার জন্য ব্যয় করা উচিত' I X- MATE- Aniruddh Chatterjee (10 C) of our school checkmated his way to the 3rd position as he battled the opponents from 16 schools.
Our pupils participated in various other events. It was a great learning experience for them.