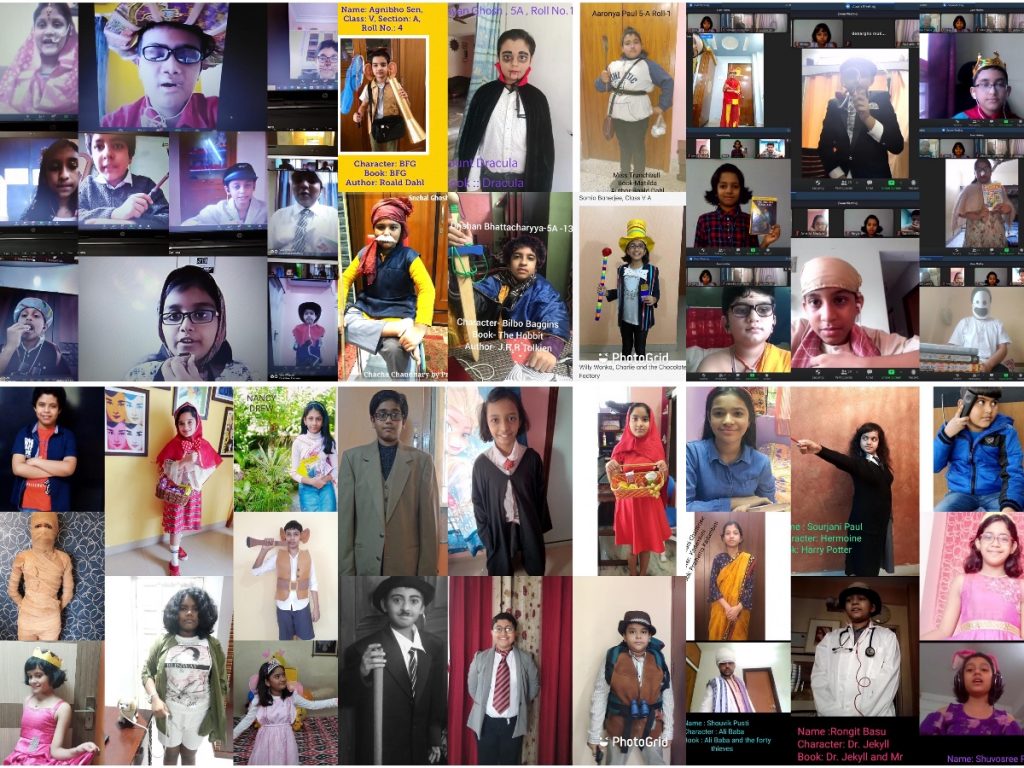 It is not often that you find Chacha Chaudhury,Count Dracula,Willy Wonka,Kadambini , Heidi and Red Riding Hood coming together.But that is exactly what happened in Class 5 when the ever enthusiastic students decided to add an element of excitement to their everyday lessons by dressing up as their favourite story book characters.
The exercise had a twin objective- that of entertainment and breaking the monotony of the lockdown as the children matched outfits and wore make-up while also instilling in them the habit of reading which seems to have almost become a forgotten habit in this virtual age. The children rose to the occasion by not only drawing lessons from the books but also putting their imagination to work by visualizing their favourite characters.
We applaud the efforts put in by the children and their parents without whom these characters would not have come alive. We hope that the children are now encouraged to spend more time to explore the fascinating world of literature.