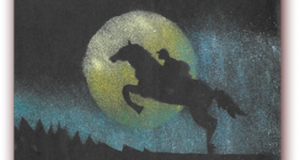 Click here or the image above to view the images…
GHS had an Inter-House Art and Craft Competition for Classes III-VII. It was organised on a digital platform and all the students from all the classes participated. They put up an array of creative skills through bookmarks (Class III), greeting cards(Class IV), collage(ClassV) and spray painting(Class VI).Class VII students made posters on the topic, 'Prevention of Covid'.
The judges were Mr. Subhabrata Nandi and Mrs. Nivedita Ghosh Bej.
RESULTS – INTER HOUSE ART & CRAFT COMPETITION 2020-2021
BOOK MARK COMPETITION, CLASS 3
1st Archismita Chatterjee 3E Cedar
2nd Aishani Das 3F Oak
2nd Somdeep Mukherjee 3A Chinar
3rd Kushagra Mandal 3C Chinar
3rd Trijal Saha 3C Chinar
GREETING CARD MAKING, CLASS 4
1st Oishi De 4F Cedar
2nd Aditri Banerjee 4E Palm
2nd Prithwiraj Lahiry 4A Oak
3rd Agnibh Manna 4E Cedar
3rd Aishani Shome 4E Cedar
PAPER COLLAGE COMPETITION, CLASS 5
1st Keya 5F Chinar
2nd Aishani Sarkar 5C Chinar
2nd Agnibho Sen 5A Cedar
3rd Aaron Dey 5B Oak
3rd Anurag Sen 5C Oak
SPRAY PAINTING COMPETITION, CLASS 6
1st Reechik Kanungo 6E Palm
2nd Debopama Dey 6F Palm
2nd Adrita Kolay 6D Chinar
3rd Rupannita Dey 6B Palm
3rd Srinjoy Sinha 6D Chinar
POSTER DESIGN COMPETITION, CLASS 7
1st Swagato Biswas 7C Palm
2nd Sudhanya Nayak 7C Cedar
2nd Sounak Samanta 7D Palm
3rd Anusha Chowdhury 7E Cedar
3rd Rishita Mazumdar 7F Cedar