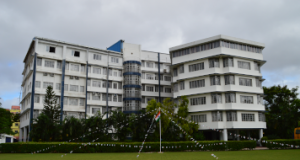 On 14 August, a day before our Independence Day, the children of the Primary School celebrated the occasion. Our little ones from Nursery 1 to Class 2 look sweet and smart in their traditional clothes as they confidently spoke, sang and dance through the programme. Despite all odds, our children as usual excelled themselves.
Pupils of Classes III, IV and V observed virtually but with a lot of enthusiasm the Independence Day of our Motherland through several variety programmes during their online classes.
Flag was hoisted at the School Premises by the Principal. The pupils of Garden High School celebrated Independence Day through music, drama and dance. The link of the video presentation is shared below.
Click the links below for the image galleries & video from the GHS YouTube channel: