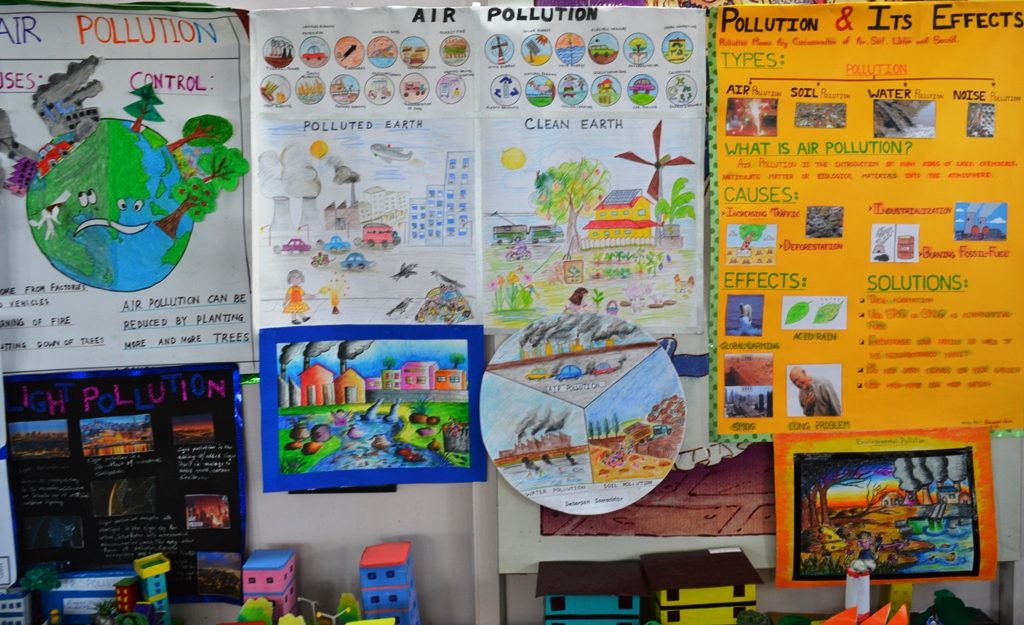 Garden High School observed Earth Day 2018 for a week (23 April – 27 April 2018) to raise an awareness to protect Mother Earth through various programmes across all the classes. The pupils of the Junior Section (Nursery I – Class II) put up an exhibition on 23 April 2018 to celebrate Earth Day. The Class Teachers spoke at length about its importance and under their guidance the pupils prepared colourful charts and models particularly portraying the hazards of pollution. The exhibits also highlighted the importance of reuse and recycle by making them out of waste materials.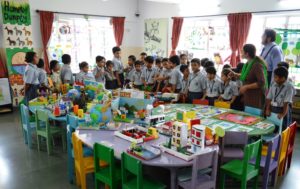 The pupils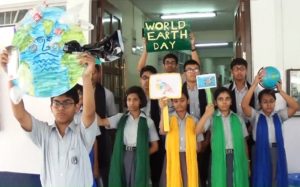 of Senior Section (Classes III – XII) observed Earth Day throughout the week via different performances during the Assembly time. 'Being Kind to Others' was one such that dealt with going beyond friends and families and doing something for the Mother Earth. Pupils also put up skits to stress on the hazards of plastic pollution and alternate ways to circumvent the problem.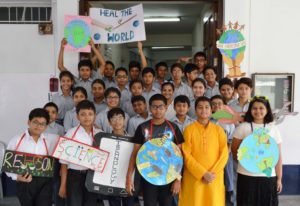 'Heal the world' was a conversation between 'Earth-1950' and 'Earth-2018' where the former warned the latter of its impending destruction. Pupils came up with ways to revive 'Earth-2018' with the help of Science, Technology and Reasoning.
The pupils of the School pledged to be aware of our environment and to bring happiness to Mother Earth by making her green and beautiful.
For more pictures please visit the Gallery here.