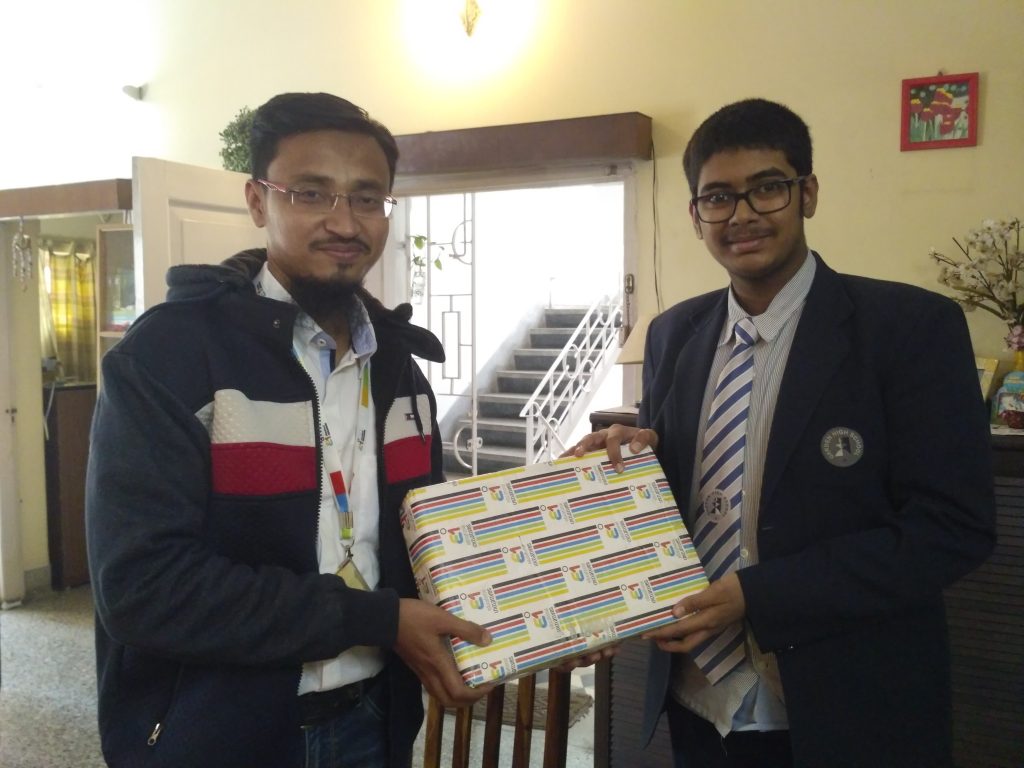 Samraat Samiksh Sen of Class IX D has been rewarded for his outstanding performance in Asset Talent Search 2019, held annually by EDUCATIONAL INITIATIVES for the students who score above 99% in at least one subject in the Asset Exams held in School.
He is among the top one percentile in a pool of 14000+ students who appeared for the assessment in 2019 and has been awarded with a NETBOOK.
The award was to be presented in a felicitation ceremony in 2020 but the delivery of the same got delayed because of the Pandemic and Lockdown that ensued.