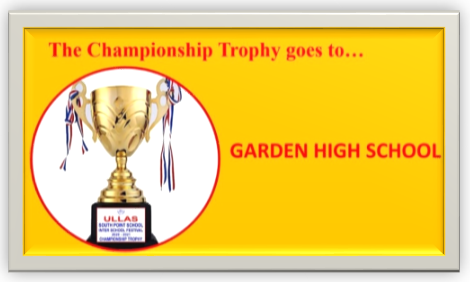 Click here or the image above to view the images…
ULLAS  2020
South Point School, undaunted by the ongoing crisis, organised its annual inter- school fest, aptly named 'Ullas'. The events involved classes IV and V and the entire programme was executed virtually, as is the order of the day. The Quiz was held live on Zoom on 28.11.20 while, for the other events the pupils had to send recordings of their performances.
Out of the five events that were organised, our little champs came out with flying colours in the following:
Rhyme and Rhythm (English Recitation)
Eenakshi Saha (Class IV C) and Ayush Bhattacharya (Class V B) impressed the judges with their lively recitation of 'The Dentist and the Crocodile' and 'Saw my Teacher on a Saturday' respectively. They successfully bagged the 1st and the 2nd positions respectively.
Tarana (Hindi/Bengali Semi-classical songs)
Tannishtha Sengupta (Class IV C) and Kaushiki Roy Chowdhury (Class V D) made us proud by securing the 2nd and the 3rd positions respectively with their soulful rendition of 'Dole dodul dole' and 'Ogo amar aagomoni' respectively.
Kwizwiz(Quiz)
Tanirika Bhattacharjee (Class IV A) and Anurag Sen (Class V C) wheezed through the quiz rounds with admirable confidence. They secured the 1st position as a team in this event.
Last but not the least, the hard work of the students and the supervising teachers secured for us the Championship Trophy. It can hardly be expressed through words how proud we feel of our students for bringing such glory to our school.